Welcome to this special edition of CLASS News for July 2018.
Geolocation
The CLASS Team is pleased to confirm that the CLASS Geolocation tool is now live in the production system and available to all centres.

There is a lot of information available here and more will be added in coming weeks.

An intro video is also available here that guides you through some of the new features.
 
Important to note for now:
All services currently recorded in CLASS are now geo-tagged with the current client address.
New services will be tagged with the client address when they are created. Please ensure client address is current before recording any new service.
Geocoding data is based on widely used geographical standards from The Australian Bureau of Statistics, State Territory and Federal Electoral Offices and Australia Post so can be compared to external data sets that use the same standards.
Where there are incomplete addresses, the geolocation system estimates administrative boundaries minimising "unknown" results.
This means:
Remoteness Indicator is now available on all relevant NPA reports and Client Reports.
Many Client count reports are now available with the new geolocation filters as illustrated here: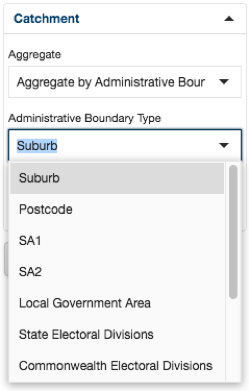 The following location-based breakdowns are now available in many reports:
Suburb
Postcode
SA1
SA2
Local Government Area
State Electoral Divisions
Commonwealth Electoral Divisions
Indigenous Locations
Indigenous Areas
Indigenous Regions
Remoteness Area
CLASS at the National CLCs Conference
The National CLCs Conference is coming up at the end of August! The program has a strong focus on technology, innovation and data. As well as hearing from experts in the field, you will have the opportunity to influence the development of a national data strategy and the implementation of the national data standards.
There will also be lots of opportunities for face to face CLASS training.
Check out the program and tickets here

Additional Support
We continue to work closely with State Program Managers, Commonwealth AGD and PMC to ensure they are up to date.We also understand that different centres report to other funding bodies as well. Please contact the Help Desk with the details if you want CLCs Australia to contact a particular funder on your behalf.

This table here that tells you what the CLSIS report is now called in CLASS.

We've also put together this Summary Advice with some background information about CLASS Data and Reports.

If there is any other way that CLCs Australia can support you while you do not have access to the full range of reporting, please let us know. We will keep you updated on the progress and timeline as soon as further information is available.
Need Help?

Call Helpdesk: 1300 484 498
Email Helpdesk: naclc@classhelp.org.au
(As always please include your name, centre, state and contact details, so we can get back to you.)